Three Dog Night
February 6, 2020; 7:30pm
Warner Theatre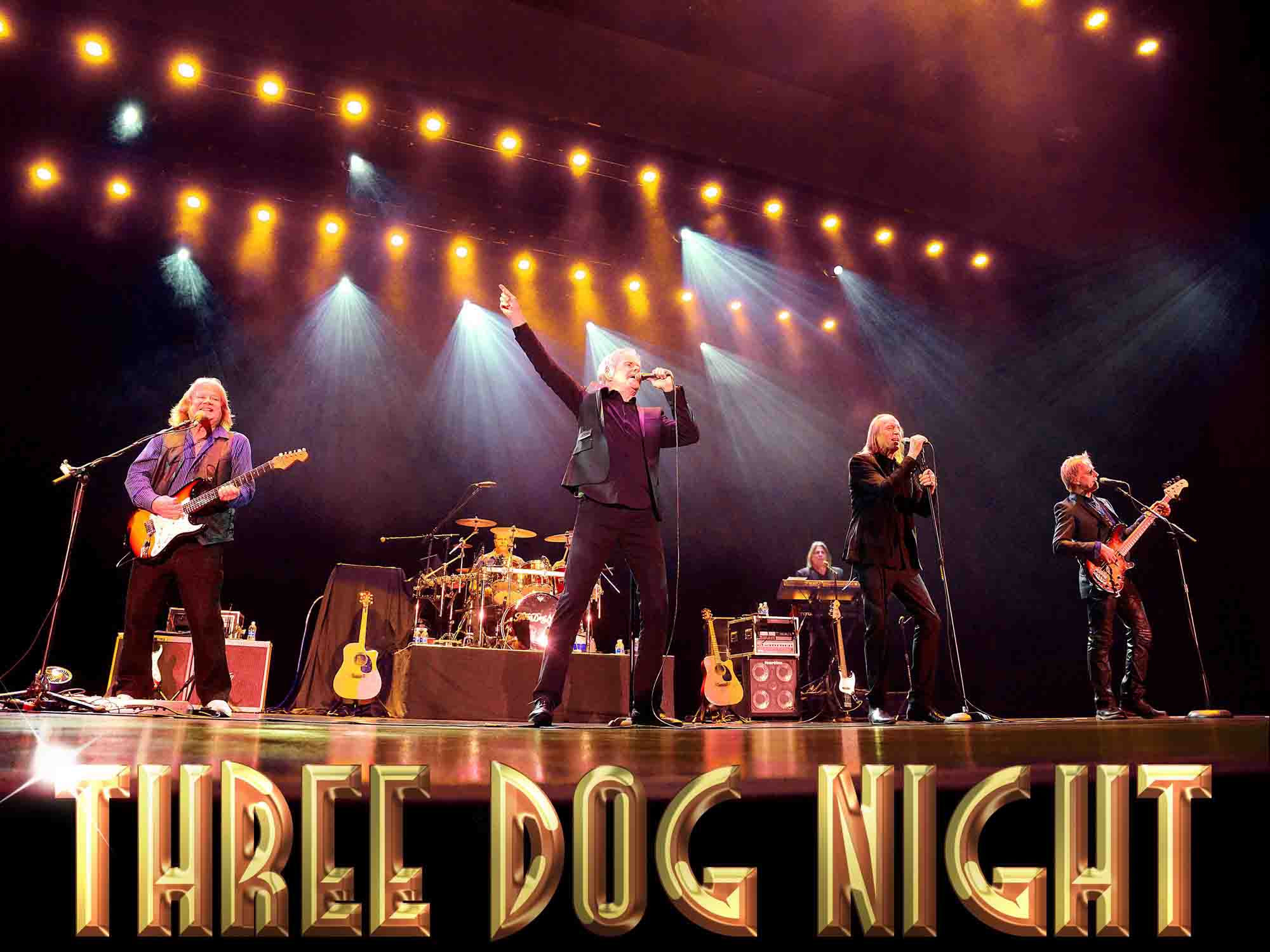 THREE DOG NIGHT is one of America' most beloved "rock bands". The band charted 21 Billboard Top 40 hits (with 3 hitting # 1) , 11 Top 10's, 18 straight Top 20's,7 million-selling singles and 12 straight RIAA Certified Gold LPs between 1969 and 1975. No other group achieved more top 40 hits, moved more records for sold more concert tickets than THREE DOG NIGHT!
THREE DOG NIGHT hits wind through the fabric of pop culture today, whether on the radio where they are heard day in and day out, in TV commercials or in major motion pictures -- songs like "Mama Told Me (Not To Come)", "Joy to the World", "Black and White", "Shambala" and "One" serve to heighten our emotions and crystallize THREE DOG NIGHT's continuing popularity.
Now, marking nearly 50 years on the road, THREE DOG NIGHT continues to grow its fan base by keeping up a full schedule of concerts at theatres, performing arts centers, fairs, festivals, corporate events, and casinos. Since 1986, the band has performed over 2,200 shows including two Super Bowls.
THREE DOG NIGHTS Top 40 Hits include;
Mama Told Me (Not To Come) #1 Eli's Coming #10
Joy to The World #1 The Family of Man #12
Black And White #1 Liar #7
Shambala #3 Celebrate #15
Easy To Be Hard #4 Out In The Country #15
An Old Fashioned Love Song #4 Pieces of April #19
One #5 One Man Band #19
The Show Must Go On #4
Never Been To Spain #5
Tickets go on sale Friday, November 8th at 10:00am.
Tickets can be purchased at the Erie Insurance Arena box office or by calling (814) 452-4857.
FAN CLUB & VENUE PRESALE TICKETS
PUBLIC SALE